Hurricane's other Florida Storm Damaged Gutters -
Get an estimate for your insurance
Professional Gutter Installer


Free Estimates

Licenses & Insured

Family owned & operated

Don't fall for scams - We are a Palm Coast Contractor
Your gutter system needs to be cleaned as soon as possible after a hurricane or Florida Storm. Call us to clean out your gutters and down spouts right away.
Understand that gutter installation and repairs may be delayed because of Hurricane Harvey. Supplies may be short for awhile. Flo-Rite encourages you to get on a waiting list and as supplies become available your gutters can be installed or replaced right away.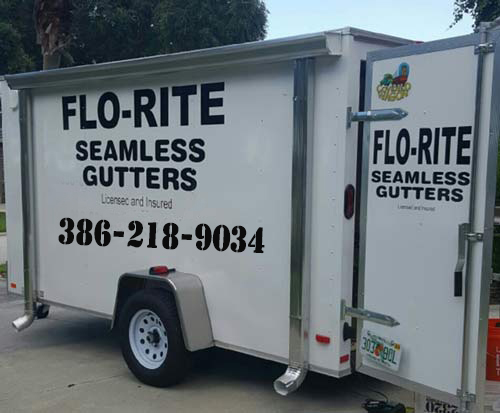 Flo-Rite has 22 years of experience installing gutters and stand for excellent customer service and exceeds expectations on quality on every job. Protect your roof, foundation and landscaping with seamless gutters.